Florida Horse Shows | Horseback Riding
WEF | GDF | Polo | Classic Dressage

HITS Ocala | Florida Horse Park

Florida Barrel Races
At the same time Florida's premier horse racing venues crank up with thoroughbred racing at Gulfstream Park and Tampa Bay Downs, Harness Racing at Pompano Park, and Quarter Horses testing the world famous Hialeah Race Track.
Florida Horse News
Dec 2, 2016
Dozens of Horses Displaced by Great Smoky Mountain Wildfire
Smokey Mountains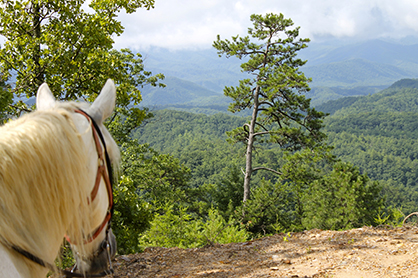 In the middle of a raging wildfire, Brian Minton drove his truck and horse trailer up a gravel road to transport a pony to safety. The trip was one of several Minton made evacuating horses from the wildfire sweeping through the Great Smoky Mountains and Sevier County, Tennessee, forcing evacuations at tourist destinations in Pigeon Force and Gatlinburg. More info...
Nov 30, 2016
Managing Equine Arthritis on a Budget
by Alexandra Backstreet


Equine veterinary advances and technologies generally come with a hefty price tag. The economics of diagnosis especially become a concern when treating older horses for OA, which can result from years of joint wear.
For many equine clients it is an economic fact that, while the utilization of advanced diagnostic techniques may provide the 'gold standard' in service and diagnostic certainty, they are too expensive," explained Emma Jones, MA, VetMB, CertES(Orth), MRCVS, from Abbey Equine Centre, in Monmouthshire, U.K. "In the present economic climate the diagnostic work up may cost in excess of the monetary value of the horse." More info...