Riding Breeches | Jods | Riding Pants
Irideon Breeches for Ladies, Men and Kids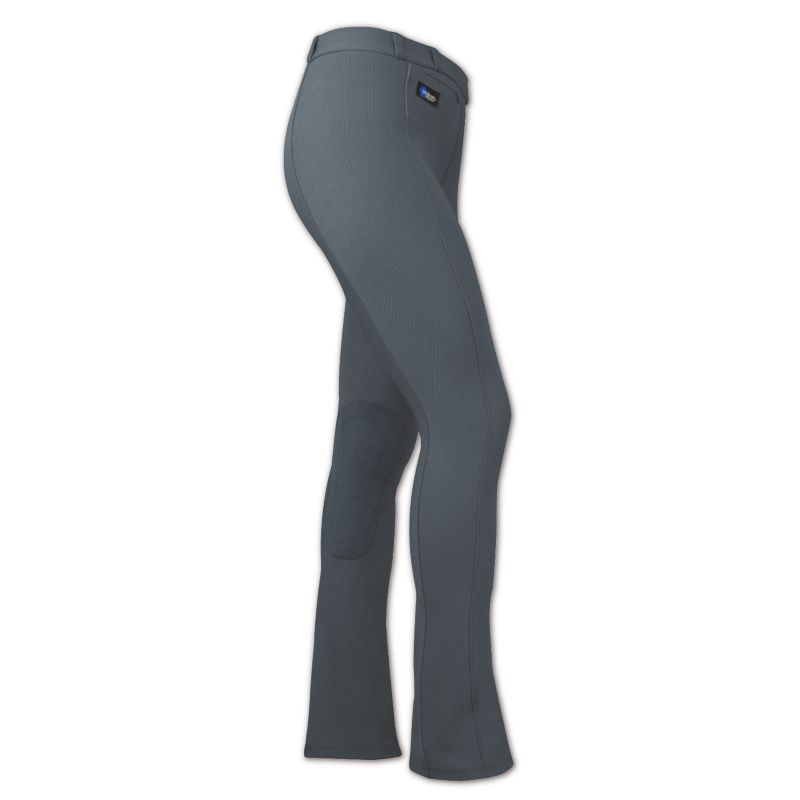 Irideon Cadence Boot Cut Breech
In and out of the saddle these Cadence boot cut breeches are functional for the barn and sophisticated enough out in the town. Offers no-chafe comfort with an over-locked straddle stitch construction and body contouring panels.
Irideon Offers a Wide Choice of Breeches
Top quality Irideon breeches and jodhpurs offered at best prices on the Internet. Irideon breeches have long been the standard for shows and schooling. Irideon breeches are a favorite for all riders including plus sizes.
Irideon offers a wide choice of riding breeches including boot cut denim breeches, Apex Tights, Cadence Stretch-Cord Breeches, PowerStretch breeches, Wind Pro full seat riding breeches and more. Read customer reviews.
Consider the highly rated Cadence Stretch-Cord breeches available in ten different colors. "I love these breeches" raves a satisfied customer, "They are so durable and comfortable."
If you are looking for a full seat breech then you will love the Wind Pro line.