Close contact saddles are designed for show jumping, cross country jumping and eventing. Close contact saddles have a minimum of padding, so the rider will feel as close to the movement of the horse as possible.
Kincade Leather Saddles
From the original Kincade® Leather Saddles comes this saddle which has exceptional quality and details at an incredibly affordable price. Perfect for the beginner or more experienced rider, the fine-grained leather saddle of this expertly crafted saddle perfectly matches the Kincade® bridle work.
Wintec 2000
All Purpose Saddle
Generous channel width and flat panels fit a variety of horses well. Panels are covered in Equigrip material to help prevent saddle slippage. Deep, comfortable seat and molded knee rolls are fully covered in equisuede and facilitate a correct position for jumping.
Wintec 2000 All Purpose Saddle CAIR [More]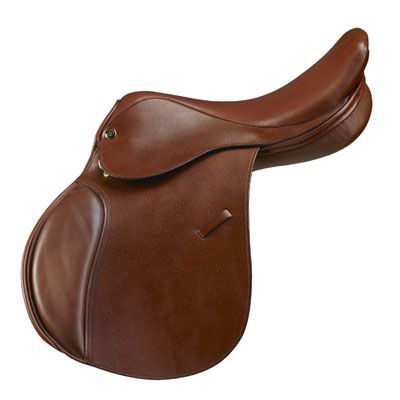 Camelot Close Contact Saddle
This saddle is made with rich imported grained leather and has all the details of saddles that cost much more.
Camelot Close Contact Saddle [More]