Florida Horseback Riding
Florida Horseback Riding
Florida offers some of the best horseback riding in the Southeast. Horse trails are featured in many state and national parks such as Ocala National Forest. Riders can choose from guided trail rides or riding on their own horses. Or thrill to a beach horseback ride along one of Florida's fantastic beaches.
Those who would like an introductory horseback riding lesson or an advanced individual lesson in dressage can choose from hundreds of horse trainers and riding stables throughout Florida.
And when you come to Florida for the horses, stay at a fabulous hotel on the Atlantic Ocean or Gulf of Mexico. Play some golf, charter a fishing boat, and finish your day at a great sea food restaurant or steak house.
International Horse Shows
Florida hosts the major international horse shows during the winter and spring seasons, featuring WEF in Wellington. Over the course of ten weeks, show jumping, dressage, and polo prevail as the equestrian world soaks up the incomparable South Florida winter climate.
Further up state is Ocala the HITS Ocala horse shows rein supreme during the winter months, featuring a $1 million dollar grand prix.
More Florida Horse News
Feb 14, 2017
Helpful Horse Show Hints For Novice Riders
.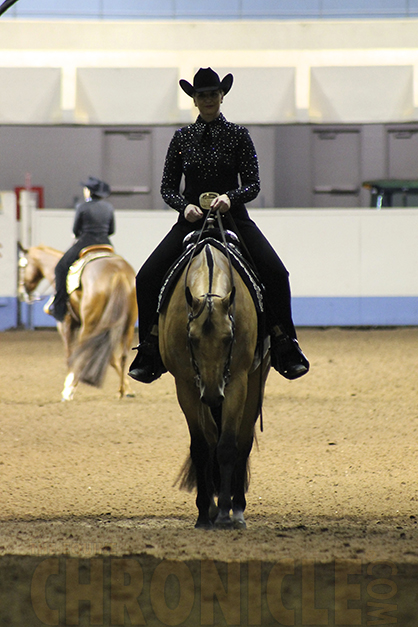 Here are some tips on bringing your success to the show grounds.
Be over-prepared: Be sure to have all necessary paperwork, tack, and equipment for you and your horse. Using a checklist ensures preparedness, and don't forget your Coggins!
Warm your horse up, but don't burn him out. Save his energy for the show ring.
Longing prior to the show ring is sometimes a good way to expend extra energy to ensure your horse is quiet when he enter More info...
Feb 8, 2017
Dorothy Douglas Wins $50,000 HITS Grand Prix at Ocala Week III
Ocala, FL


Dorothy Douglas topped a field of 33 in the grand finale of the Week III at HITS Ocala. Riders and horses descended on Ocala Horse Properties Stadium in search of the top spot on the leaderboard and hopes to take home the biggest slice of the $50,000 prize purse.

Douglas and S&L Elite won the class in a four-horse jump-off that kept the crowd on the edge of their seats. The top two brought home the only clear rounds of the jump-off and were separated by a mere fraction of a second.
More info...