Florida Horses and Horse Events
Florida Equestrians
Featuring news about Florida horses, horse shows, horseback riding, and everything about horses everywhere.

Feb 6, 2017
Helmet Cam Alert! Ride Around Wellington with Elisa Wallace
Wellington, FL
"Alright J.B., you ready? It's fun time, buddy!" were Elisa Wallace's words to Simply Priceless, aka Johnny, before they left the start box at the 2017 $100,000 Land Rover Wellington Eventing Showcase. They rocked and rolled around Capt. Mark Phillips' technical course, turning in a clear round and one of the fastest rides of the day with only 3.6 time for an 18th place finish.
More info...
Feb 4, 2017
Every Budweiser Clydesdale Super Bowl Commercial Since 2002
Kristen Kovatch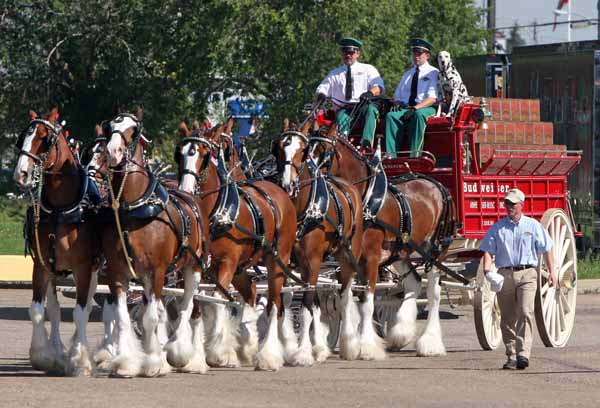 As we count down to the Super Bowl, join us in reliving the magic of the best marketing campaign known to equestrians.
More info...
Feb 4, 2017
Wellington Eventing Showcase Cross Country Course Walk Saturday Links from Tipperary
Wellington, FL


Good morning from the final day of the $100,000 Land Rover Wellington Eventing Showcase! It's another beautiful day here at the Palm Beach International Equestrian Center in Wellington, Florida, and show jumping is set to start at 10:30 a.m., followed by cross country at 1 p.m. You can watch live on tv.coth.com, and we'll also be running live cross country updates here on EN.
Looking to the cross country course, the riders agree that Capt. Mark Phillips has upped the ante on the technicality, and the optimum time of 3 minutes, 59 seconds will be more difficult to make than last year, when 11 pairs made the time. The course is 2,130 meters in length with 23 jumping efforts. More info...